Apr. 28, 2023



Komatsu Ltd. (President and CEO: Hiroyuki Ogawa) will establish its wholly owned subsidiary Komatsu Central Asia LLP, a wholly owned subsidiary in the Republic of Kazakhstan, to strengthen its sales and product support operations in the Central Asian region. The operation of this company is scheduled to start in August 2023. The impact on Komatsu's consolidated business results is estimated to be minimal.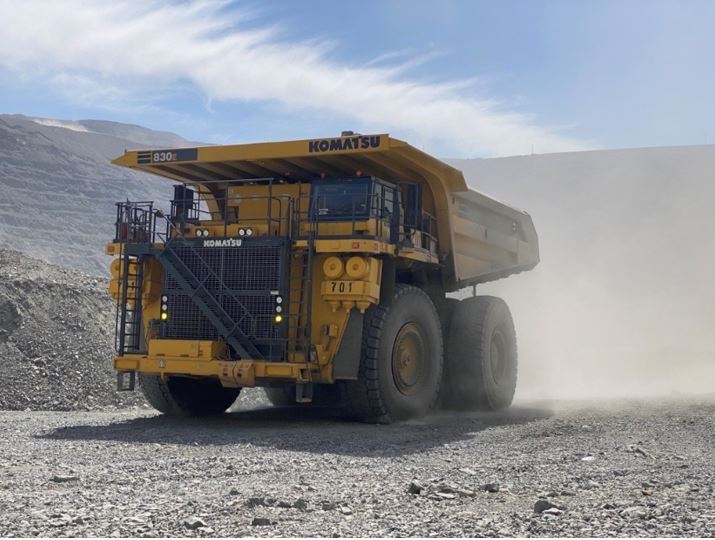 A super-large dump truck at a mine in the Republic of Uzbekistan
Since the Central Asia region is rich in natural resources, Komatsu expects that demand for construction and mining equipment will emerge due to the increasing global demand for essential resources and against the backdrop of growing infrastructure development resulting from advancing urbanization. Komatsu has conducted sales and product support of construction and mining equipment through its distributors in the region. However, due to the supply chain disruption and financial and economic turmoil caused by the situation in Ukraine, it has become difficult to find out the needs and challenges of local customers. Equipped with sales and service capabilities, the new company will preside over Komatsu distributors to address these issues in the region*.

By building a new operational framework to meet its customers in the Central Asia region, Komatsu will work to create new values and expand both sales and profits in the region.


[Outline of the New Company (Scheduled)]
Name : Komatsu Central Asia LLP
Head office : Astana, The Republic of Kazakhstan
Major lines of business : Sales and services of construction and mining equipment as well as spare parts
Equity : 100% by Komatsu Ltd.

* The Republic of Kazakhstan, The Republic of Uzbekistan, The Republic of Tajikistan, The Kyrgyz Republic, Turkmenistan, and The Republic of Armenia


No : 0013(3236)
Corporate Communications Department
Sustainability Promotion Division
Komatsu Ltd.
tel: +81-(0)3-5561-2616
mail: JP00MB_cc_department@global.komatsu

*The information may be subject to change without notice.