Sep. 22, 2022
 Komatsu Ltd. (President and CEO: Hiroyuki Ogawa) (hereafter "Komatsu") will exhibit at bauma 2022, a leading international trade fair for construction equipment to be held in Munich, Germany from October 24 through 30. Komatsu is looking forward to meeting up with you again, with our customers, distributors, and suppliers.

 Responding to the rising concern for global climate change, Komatsu has taken the initiative to invest all the knowledge and experience we acquired over the past century into developing solutions that can help move the construction industry towards carbon neutrality. The Komatsu electrified machines that will be premiered at bauma 2022 will be another testimony of the company's engagement towards reducing harmful emissions worldwide.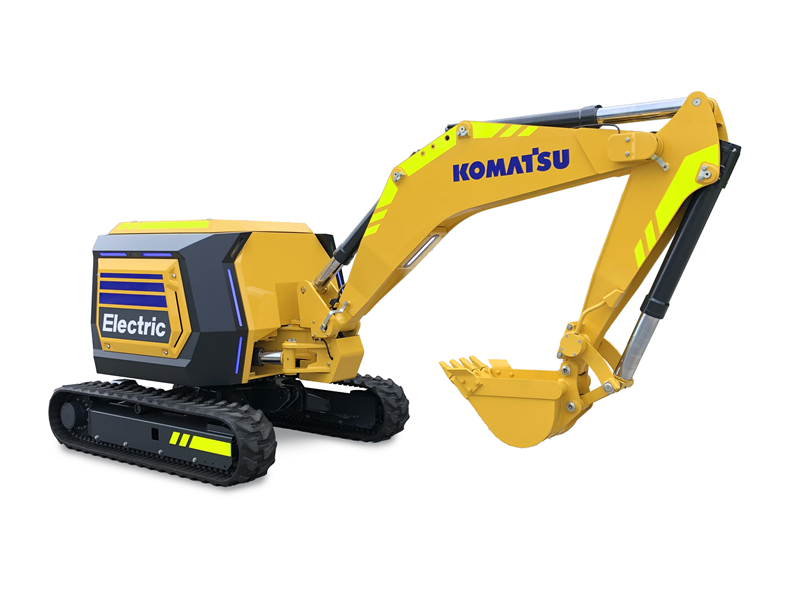 【Fully electric mini excavator announced in May 2021】
 We are working to make bauma 2022 an event with the focus on grand-breaking future technologies, digitalisation and electrification, and with a new Virtual Stand. At the venue, there will be a reference exhibit of the "Fully electric non-operator mini excavator" announced as a concept machine in May 2021, and the "PC01E-1" electric micro excavator introduced to the Japanese market in March 2022. We will exhibit the latest equipment centered on electrified construction and mining equipment, such as a 3-ton class electric mini excavator, which is a model change of the "PC30E-5" introduced to the Japanese market in March 2021.


 These days, effective digitalization is often another essential request from our customers, and it is also a focus for Komatsu. At venue Smart Construction/EARTHBRAIN will also show you a new way of working, with unique solutions to support and improve your business.

 The Komtrax Next Generation and Komtrax Data Analytics booths will explain how Komatsu's wireless monitoring system can simplify decision-making for all those who work to deploy equipment effectively or to improve fuel efficiency, to maximize productivity or to plan periodic maintenance.

 Komatsu's exclusive Virtual Stand will transport you to a near future, where you will get a first look at upcoming innovations for our wheel loaders.

 DANTOTSU Value is defined as customer value creation that generates a positive cycle of improvement of earnings and ESG resolutions in Komatsu's new mid-term management plan, entitled "DANTOTSU Value – Together, to "The Next" for sustainable growth". Through this DANTOTSU Value, Komatsu will strive to create new values in order to take steady steps forward to the next stage for the workplaces of the future and pass on a sustainable future to the next generation.

Website
We have built a bauma page on Komatsu.eu https://komatsu.eu/events/bauma2022
And we are building a full komatsu@bauma website for the "virtual fair": https://bauma.komatsu.eu
No : 0047(3167)
Corporate Communications Department
Sustainability Promotion Division
Komatsu Ltd.
tel: +81-(0)3-5561-2616
mail: JP00MB_cc_department@global.komatsu

*The information may be subject to change without notice.