Jul. 06, 2020
We express our sincere condolences to the people who have lost loved ones to COVID-19. We also wish a speedy and full recovery to all those who are currently infected by the virus. We extend our sincere appreciation to those who are making their utmost efforts to prevent infections from spreading.
Komatsu Ltd. (hereafter "Komatsu) (President and CEO: Hiroyuki Ogawa) has engaged in its group-wide support by different companies of the Komatsu Group according to the local conditions where they operate, such as shortage of medical equipment and foodstuff. Since the "Komatsu Group's Support for Countermeasures Against Coronavirus Infections" release of April 30, the Komatsu Group has offered new support as follows.
[Contents of support](New items are underlined.)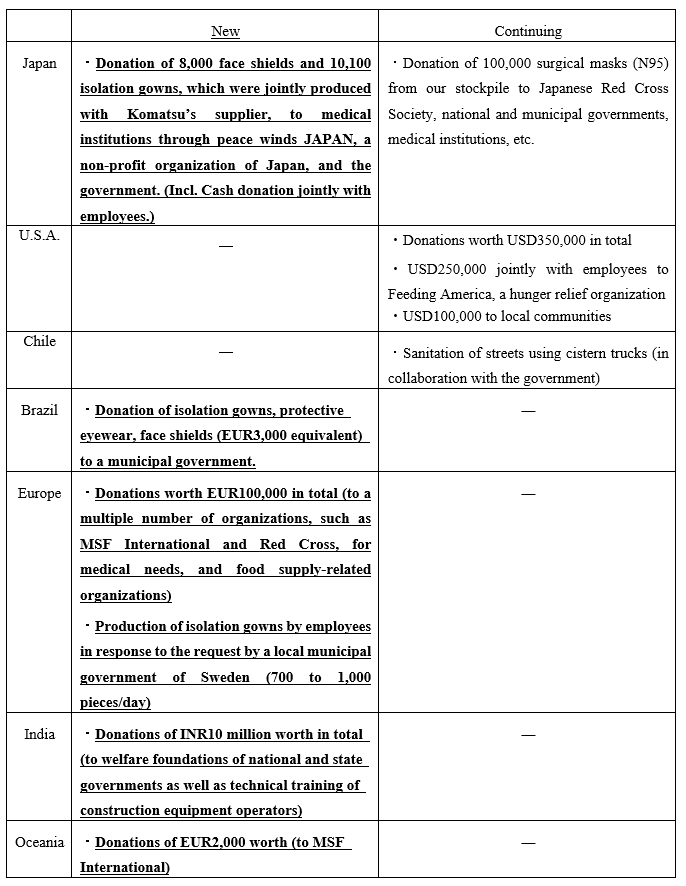 Komatsu Group will continue making efforts in response to the polices of different countries, as we continue to place top priority on the health and safety of our customers, local residents and our employees.