Jun. 14, 2019
Komatsu Ltd. (President and CEO: Hiroyuki Ogawa) (hereafter "Komatsu"), through its wholly owned subsidiary in Australia, has agreed to acquire Immersive Technologies Pty Ltd. (CEO: Peter Salfinger) (hereafter "Immersive"), a Western Australia-based mining workforce optimization company. Komatsu is planning to close the acquisition on July 1, 2019, on the condition that all necessary procedures for closing are completed. The impact on Komatsu's consolidated business results is estimated to be minimal.
1. Background and objective of the acquisition
Immersive develops, manufactures and sells mining equipment simulators for training machine operators for surface and underground mines. The company also offers educational programs designed to enhance the safety and productivity of customers' site operations by using simulators, and provides training solutions designed to promote operational optimization by proposing recommendations.
In April 2019, Komatsu embarked on the new mid-term management plan (FY2019 - FY2021) entitled "DANTOTSU Value: FORWARD Together for Sustainable Growth," working together with its customers to achieve safe, highly productive, smart and clean worksites of the future. By integrating Immersive's solutions into its line-up, Komatsu will further contribute to improving mining customers' safety and productivity and to optimizing their operations.
[Simulators made by Immersive]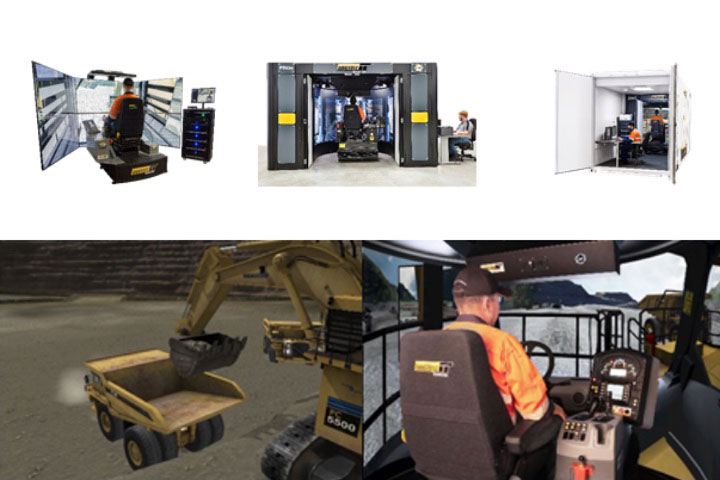 2. Outline of Immersive
Name: Immersive Technologies Pty Ltd. (private company)
Establish: 1993
Location: Perth, Australia
Representative: Peter Salfinger
Line of business: Development, manufacturing and sale of mining equipment simulators for training machine operators, and providing workforce optimization
URL:https://www.immersivetechnologies.com/